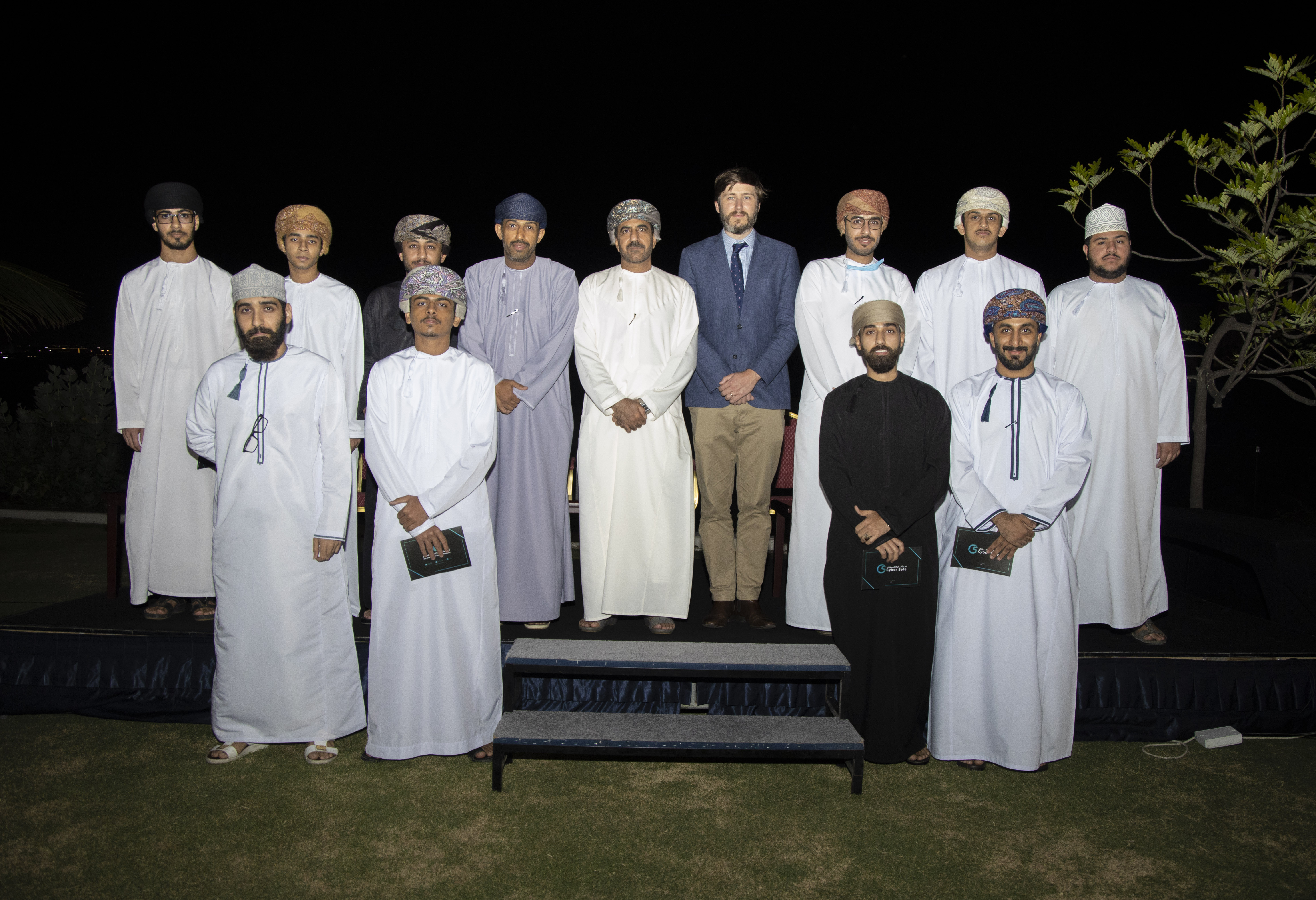 المصدر : ACA
Muscat—On 28 March 2022, 24 Omanis who participated in the CyberSafe Incident Response competition were honoured with awards at a UK Oman Digital Hub Event.
The overall winner of the competition was Mr Haitham Idris Al-Siyabi, who is in his final year of high school.
Mr Al-Siyabi created his first website when he was 12 years old and has had his heart set on a career in cyber security since childhood.
He was excited about winning the competition and said: "I enjoyed the challenges and I am looking forward to more competitions like this and being able to start work in the industry".
The multi-stage competition that began early January 2022, gave participants the opportunity to utilise and showcase their cyber incident response skills.
During his presentation speech, Dr Ahmed Al-Kalbani, said: "The CyberSafe competition focussed on Incident Response skills. A study into cyber security skills in the Gulf conducted by Ipsos and the UK Gulf Women in Cyber Security Fellowship in 2021 found that Incident Response skills were amongst the most sought after in the region. It is very heartening to find both strength and depth in Oman with the high level of incident response knowledge and skills displayed by our finalists, as well as nearly 300 young Omanis showing an interest in careers in incident response by registering for the competition."
Nearly 300 competitors registered to take part and participated in four rounds of tests, interviews and competitions focused on incident response skills with the final round played by fifty finalists.
Mr Zakariya Yahya Al-Darmaki, the overall runner up, is currently in his final year at the University of Warwick and he aspires to begin working in a role in the cyber security sector once he has finished his degree and has strong interests in IoT and ML.
The leading female participant was Ms Abeer al Saadi, who graduates from the Oman University of Technology and Applied Science this year. She is currently doing an internship in the network department at the Ministry of Justice and enjoys the investigation side of cyber security.
The 10 winners and runners up in categories—including students and jobseekers as well as individuals currently working in Oman as cybersecurity professionals—were each presented with a one-year Immersive Labs' CyberPro subscription donated by the British Embassy.
In addition, the top 10 male students and jobseekers and the top 10 female students and jobseekers were each presented with a 5-day training course by the Advanced Cybersecurity Academy.
This is the first competition of its kind in Oman and the interest shown has made it clear that Oman has a bright future when it comes to defending its people against cyber threats.